Abstract
The KDE Community has been developing software with Qt for 25 years. Some of the code has been ported across all major versions of Qt. With Qt 6 being released the next major version transition is coming. This presents both a challenge and an opportunity for the community.
This talk presents the work that has gone into and is planned for the Qt 6 transition, the challenges faced and the design decisions made. It highlights which aspects of a Qt 6 transition are going to be challenging and how new features of Qt 6 are going to benefit KDE. Attendees will be able to use KDE's experience to plan and estimate their own porting projects.
About the speaker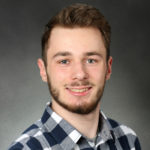 Nicolas has been developing Qt-based software in the KDE Community for 5 years. He maintains several core aspects of the Plasma desktop environment and several applications.