Abstract
With the first long term support version of Qt 6 out of the door, it is time to reflect on the updates within the recent releases. Qt 6 brought many new items to help developers creating compelling applications and products.
Furthermore, the speaker will provide an outlook on what the next steps will be, exploring new use-cases and scenarios, but also focus on how to maintain the already huge feature set that Qt provides on the desktop, mobile and embedded.
About the speaker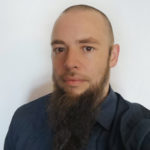 Maurice Kalinowski works as Product Director for the Qt Company, heading the Technical Product Management. He has a long history in the development of Qt, maintaining various embedded Windows variants, IoT protocols and developer offering in general.