Abstract
When creating a working UI (user interface), there is often a disconnect between the Designer's UI design, and what Developers can do to bring the design to fruition. This is typically due to the design and development teams using different sets of tools, with different capabilities.
Qt Design Studio bridges the gap by allowing the designer's vision to be compatible with the development tools, creating an easy way for both teams to interact with the end-product. The Qt Company is developing Qt Design Studio a graphical editor for Qt Quick and QML. Qt Design Studio comes also as a free community version for non-commercial users and is available for Linux.
About the speakers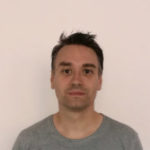 Thomas Hartmann has a degree in computer science from RWTH-Aachen and more than 10 years of experience with the Qt framework.
He has vast experience working as a Software Engineer in system programming, application development and providing consultancy services to customers like Parker and Ulstein. As the maintainer of the Qt Quick Designer, he is actively participating in the Open-Source community of Qt.
Currently, Thomas is the lead developer of the Qt Design Studio.
---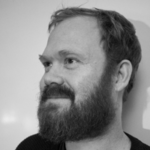 Brook Cronin is British born design nerd living in Berlin, with over 10 years' experience designing things that look nice and work well. He has professional skills in Graphics, motion, interaction, and UI. Brook acquired a formal education in graphic design from Ravensbourne University London.
Currently, Brook is the lead designer of Qt Design Studio.